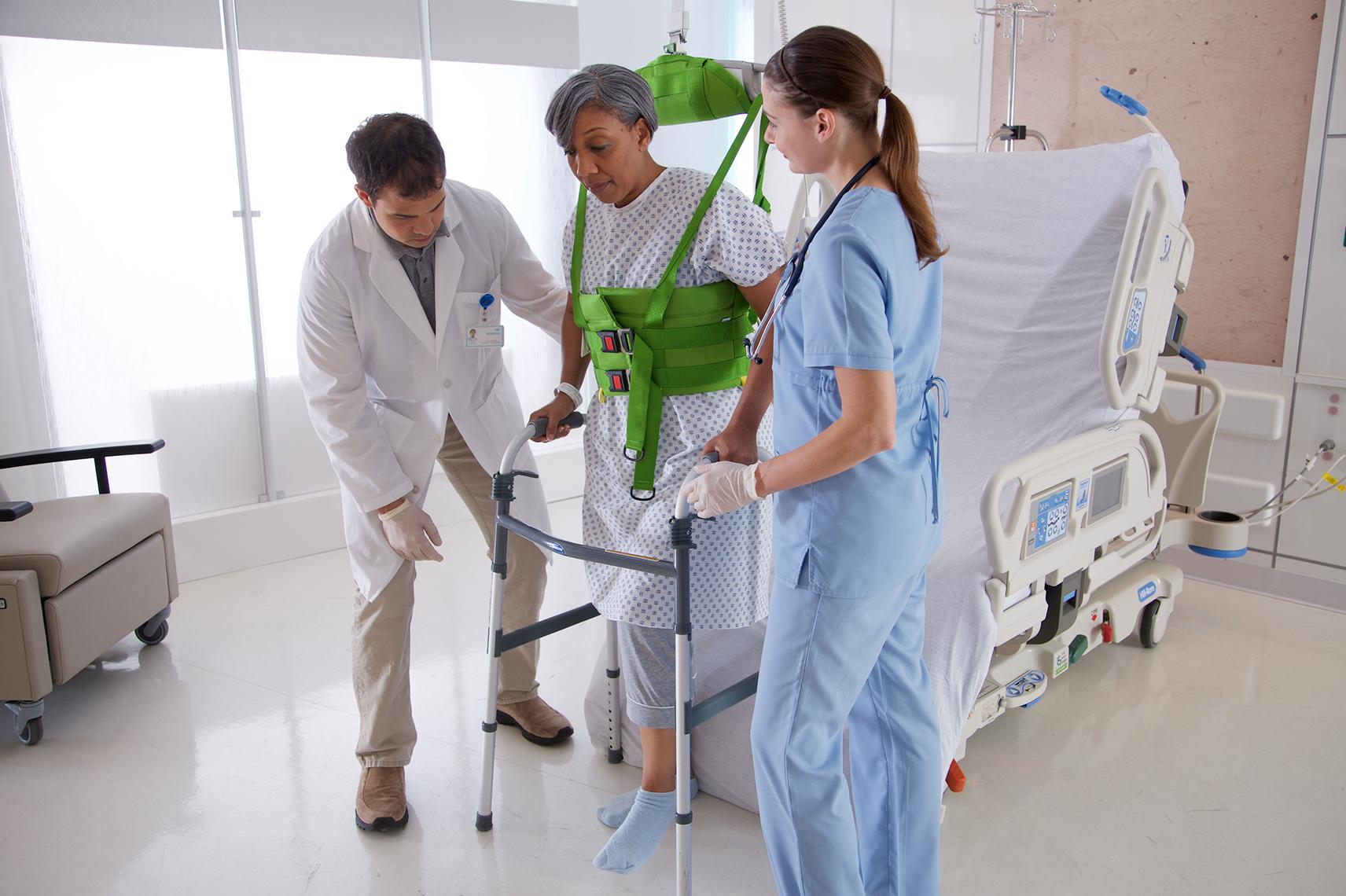 MasterVest™ Lift Aid
The MasterVest Lift Aid supports toilet visits, standing training, gait training, mobility training and placing patients into standing positions using aids. This versatile lifting aid reduces strain on caregivers while helping them deliver physical training or manually lift and transfer patients to and from the toilet. The vest lifts around the upper body and partly under the arms, and it is best suited for patients who can support some of their body weight with their legs and feet. The design also provides freedom for lower body dressing and undressing.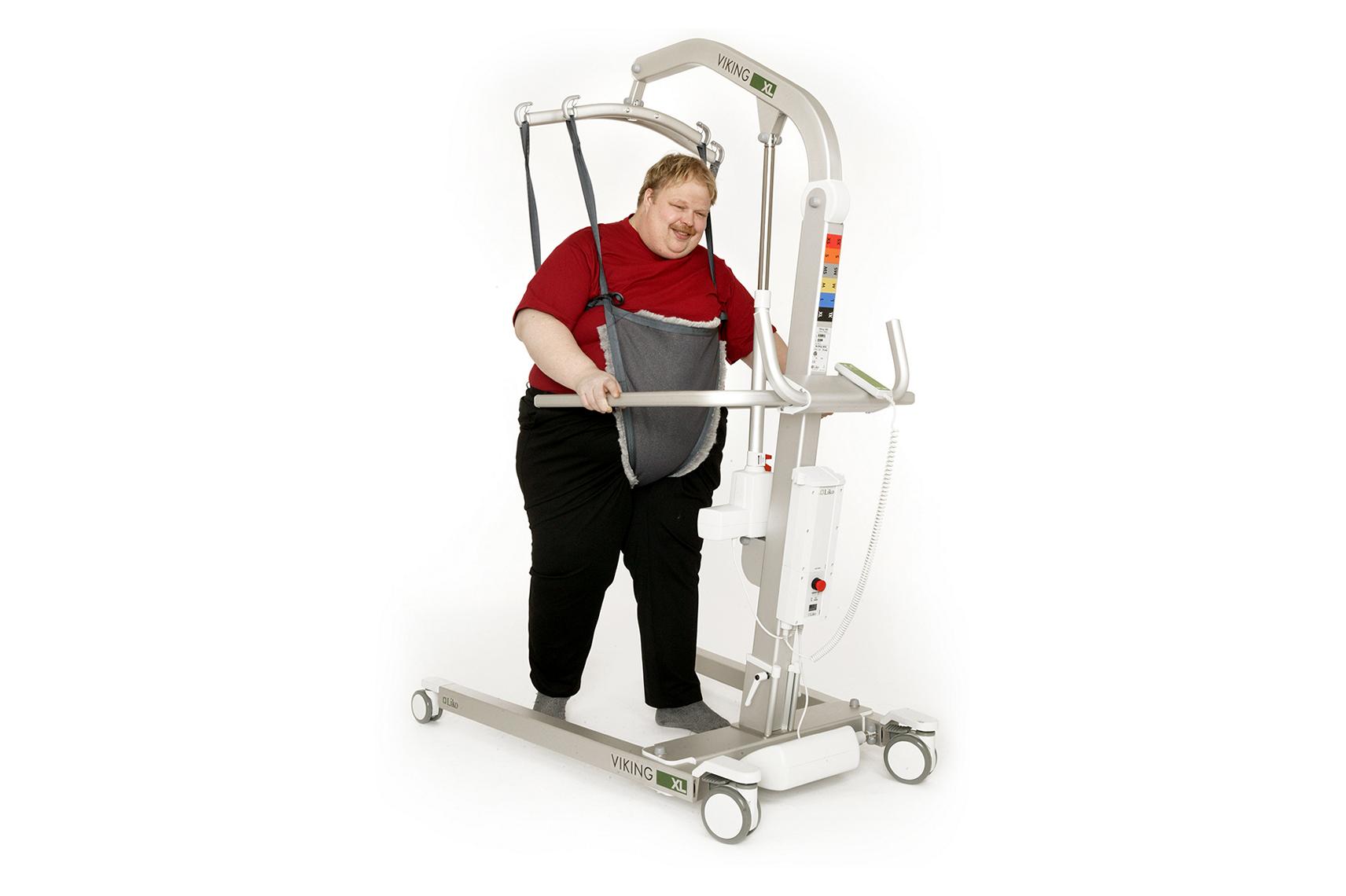 LiftPants
LiftPants give patients the support they need to move on their own with confidence. They offer freedom of movement while relieving the burden of body weight. During gait practice, the lift can take on all the weight—allowing both patient and caregiver to focus on training without worrying about the consequences of a wrong step. LiftPants can be used with an overhead lift or a mobile lift with sufficient lifting height. They are available in sizes up to the Ultra LiftPants XXXL.
Technical Specifications
Dig deeper into product attributes to see how we can fit your requirements.
LiftPants
Safe Working Load
440lb, 1100lb
Fabric
Polyester, plastic-coated net (M only)
Sizes
XS, S, M, L, XL, XXL
MasterVest
Safe Working Load
440lb, 1100lb
Fabric
Net polyester
Sizes
XS, S, M, L, XL, XXL
Education & Documentation
Get in the know to get the most value out of your solution.