Overcoming challenges for plus sized patients
With 29% of all adults now classed as obese we understand the risks associated to moving plus sized patients to the healthcare professional, 30% of all worked related ill health cases are related to MDS's (muscle skeletal disorders) therefore the protection of you and the wider team is crucial when completing compulsory movement tasks will a plus sized patient.
The risks don't stop there, Plus sized patients also often have multiple complications due to weight, these sometimes include:
Increased sweating – therefore at risk of moisture causing skin break down
Difficulty completing physical activities – equipment maybe needed assist activities at different stages throughout the day
Joint & back pain – equipment should not heighten pain, but be comfortable for the client to achieve tasks set
Low confidence and self esteem – equipment choice needs to not increase anxiety around this topic, but to help with improving the dignity of the client
https://www.nhs.uk/conditions/obesity
https://digital.nhs.uk/data-and-information/publications/statistical/statistics-on-obesity-physical-activity-and-diet/statistics-on-obesity-physical-activity-and-diet-england-2019

It is often seen that the correct equipment is not available for the protection of team and the client, our knowledge full choice of safe patient handling equipment for plus sized patients set us part in this area, and enables mobilisation in a safe and dignified way, therefore reducing the implications of the complications and enhancing outcomes. Our team is always on hand to support you through from assessment to post equipment delivery education, using over 41 of years of experience.
Helping you navigate the right equipment for your client and task
We understand you want to specify the best and most appropriate equipment for your clients but the healthcare landscape and patients needs are complex and the solutions are many.
To help you navigate which lift, sling, vest or accessory might be the most appropriate to complete the task you and your client require we have created an E-Book.
Lifting solutions
Our comprehensive portfolio of lifts, slings and accessories is backed by the power of the full Hillrom portfolio.
We offer you a complete early mobility program focused on reducing risk for both clients and caregivers.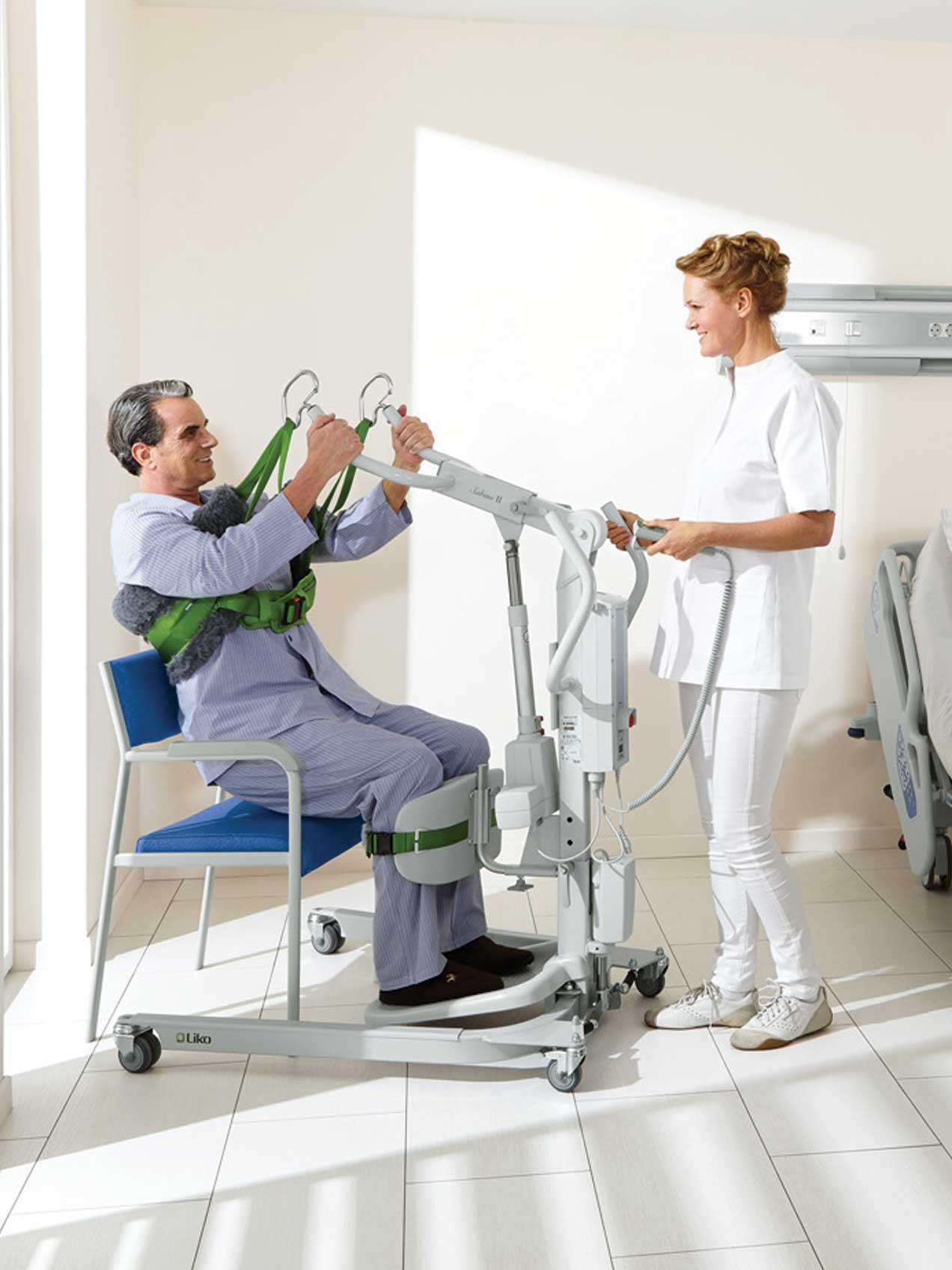 Adults and the elderly
Support to help you navigate challenges with increasing number of clients, now living longer, with complex health conditions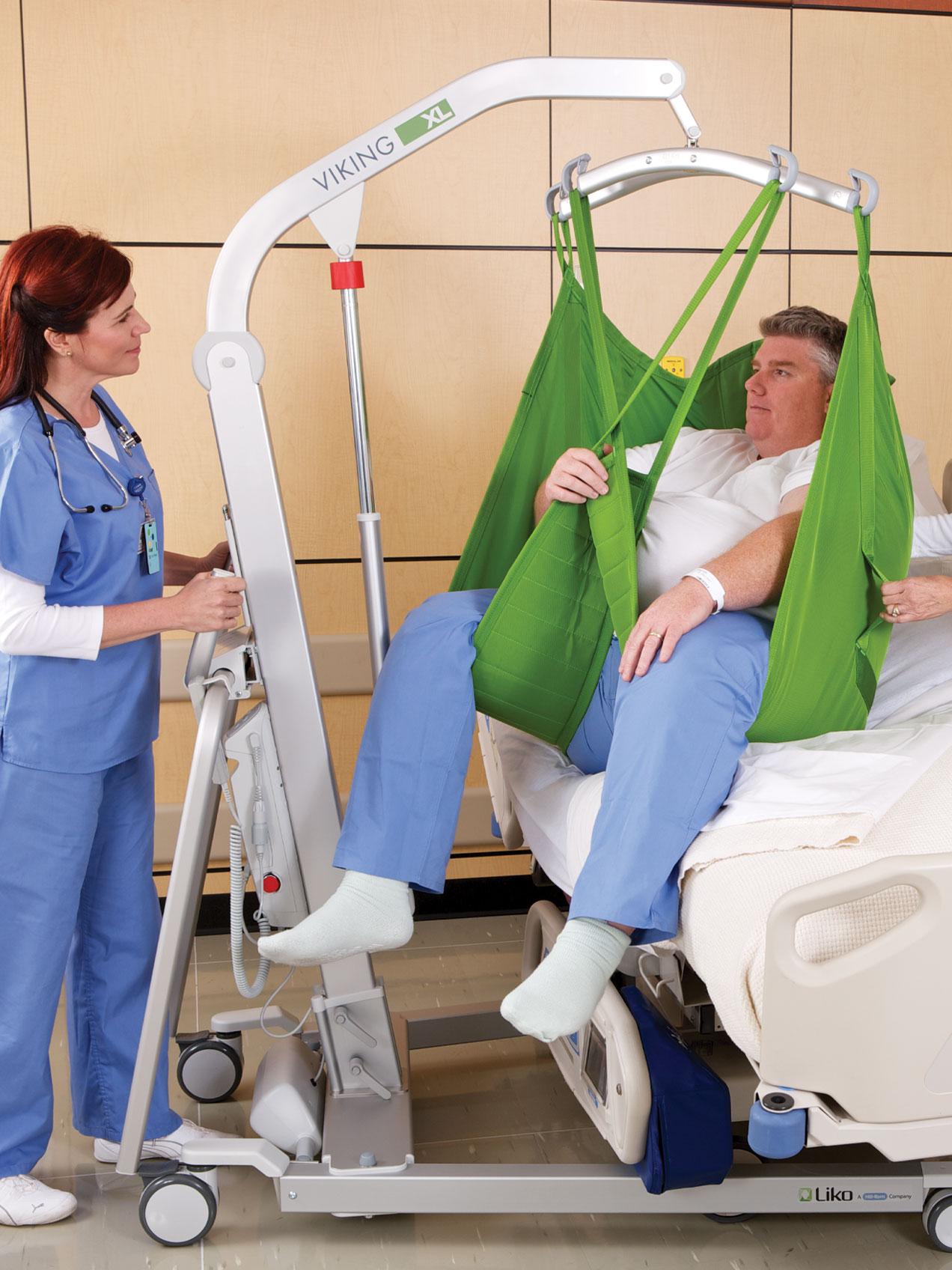 Plus size
Helping you protect yourself while reducing further client health complications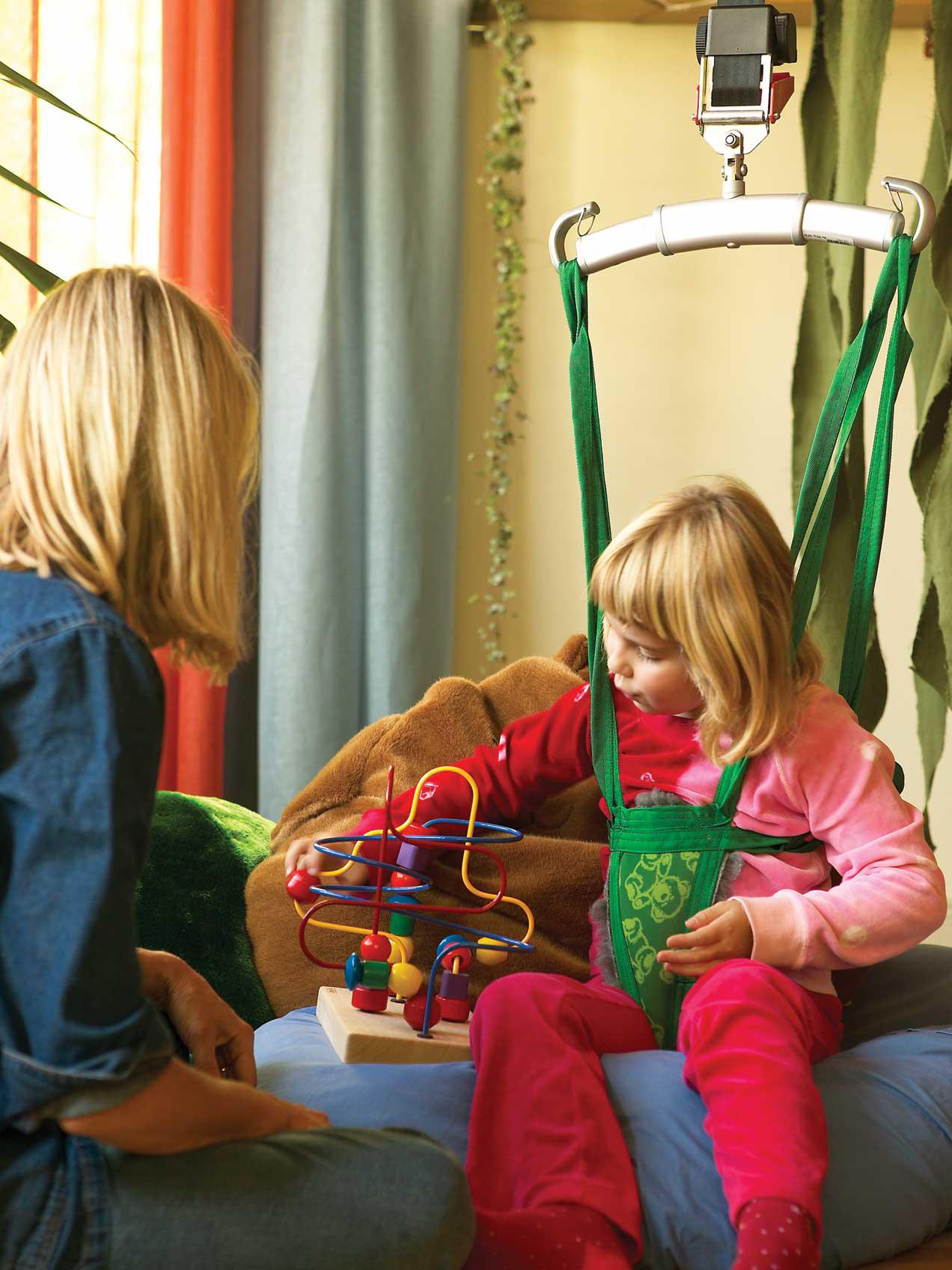 Children
Standing and Transferring children is not the same as adults. From setting the objective, to task activation and completion