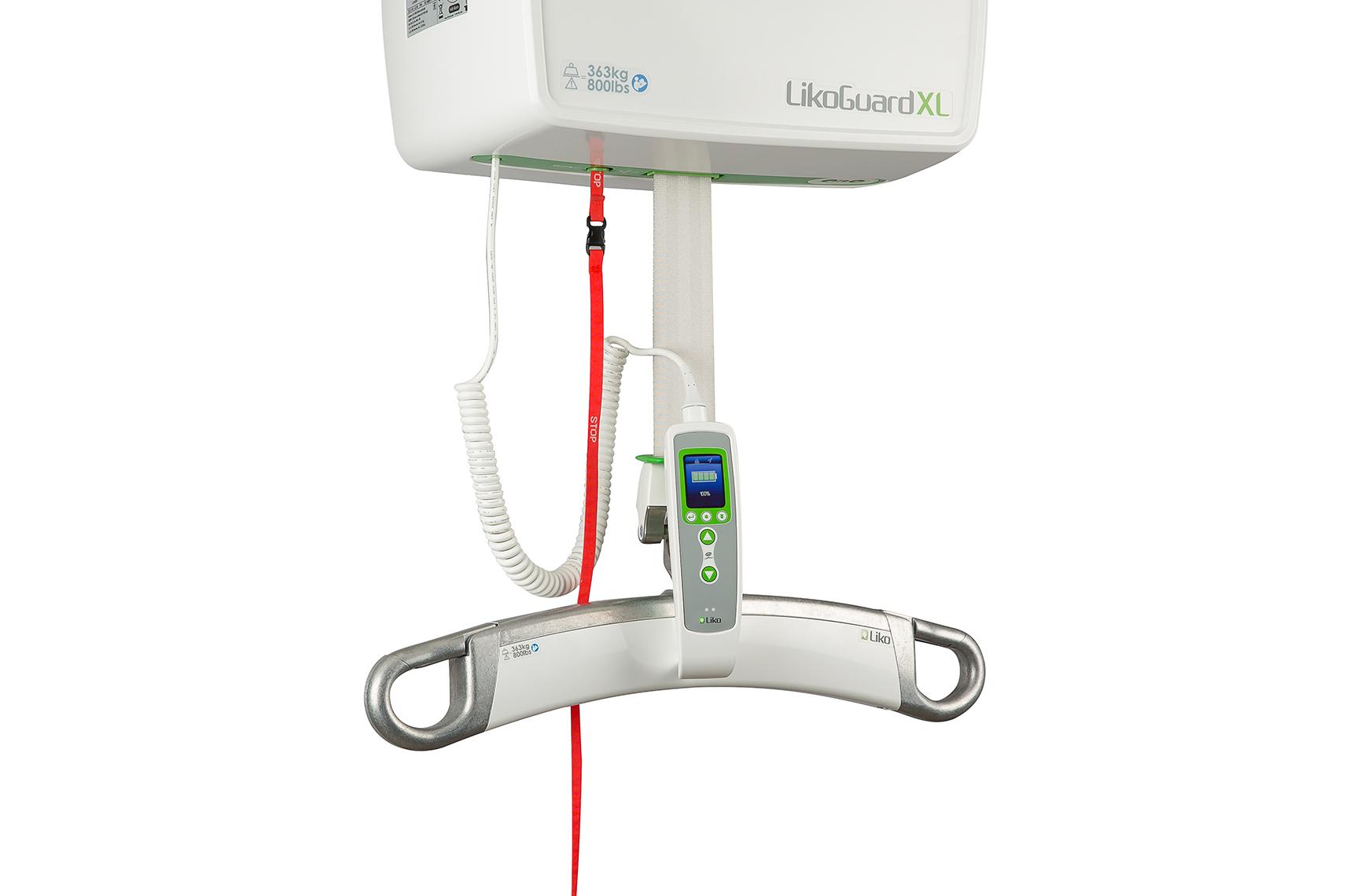 LikoGuard L & XL Patient Lifts
With safe working loads of 600-800 lbs (272-363 kg), the LikoGuard lift helps you transfer and move patients of varying weights—including bariatric patients.
The strong, consistent lift motor's high safe working load can help move patients more safely—which may lead to fewer injuries among healthcare workers.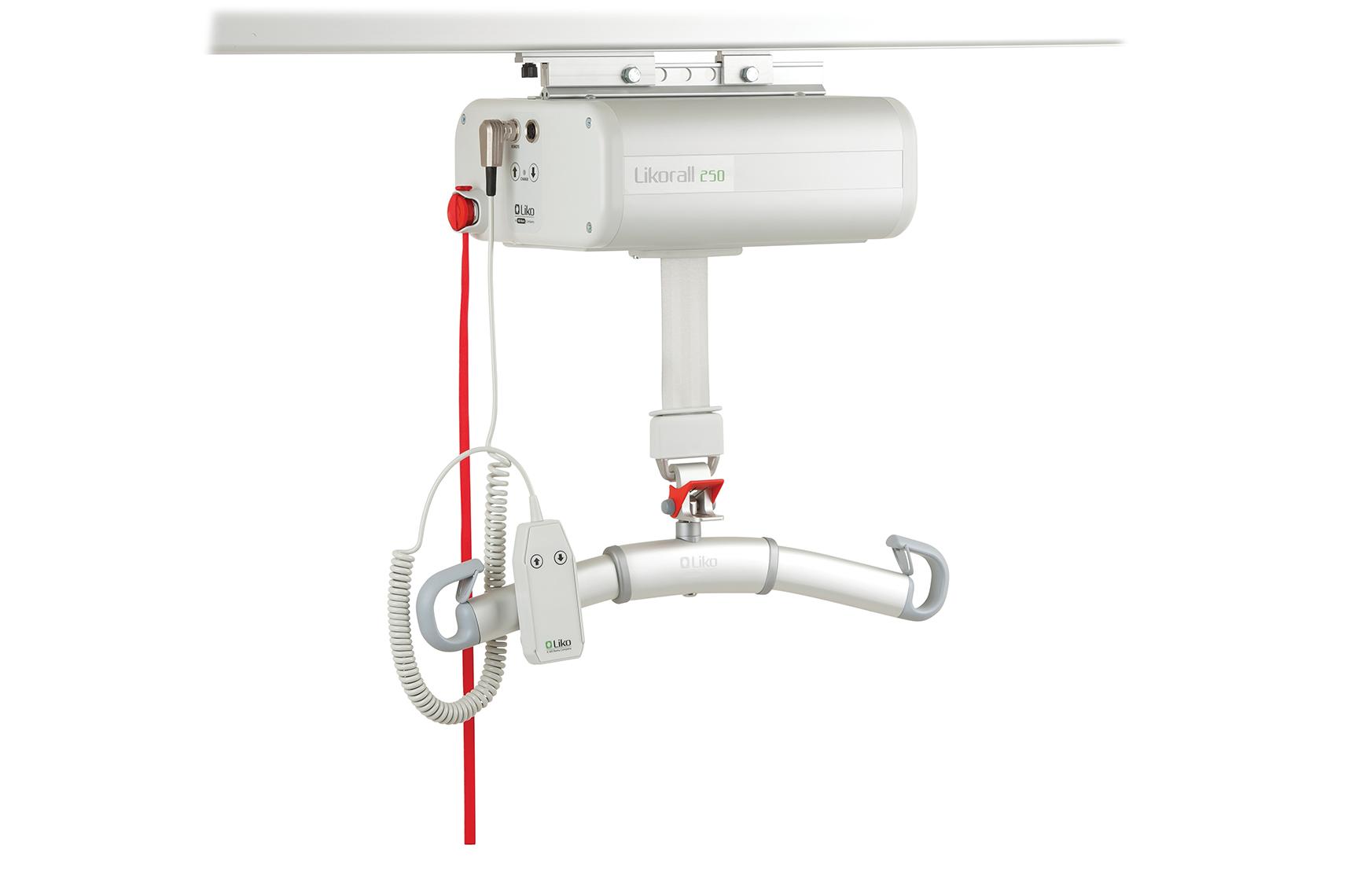 Likorall 250 Patient Lift
The Likorall 250 overhead lift system is the most powerful lift motor in the Likorall portfolio, managing loads of up to 550 lbs. (250 kg) while offering advanced functionality.
In-Rail Charging (IRC) ensures the lift is prepared each time you intend to mobilize a patient.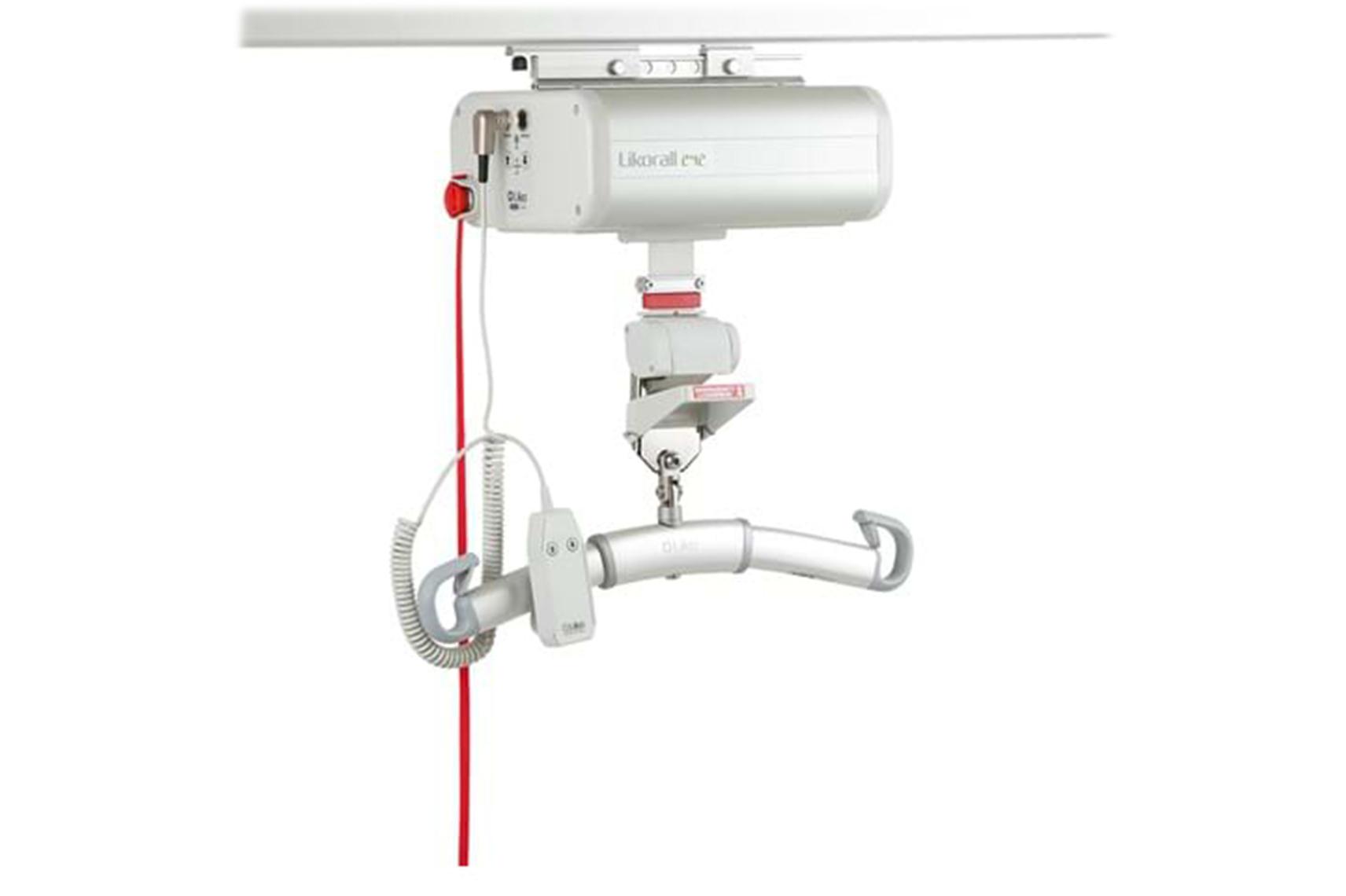 Likorall 242 Patient Lift
The Likorall 242 overhead lift system easily meets the capacity need for most patient populations around the world, with a safe working load of up to 440 lbs. (242 kg).
Charge the motor via hand control and docking station or parking panel.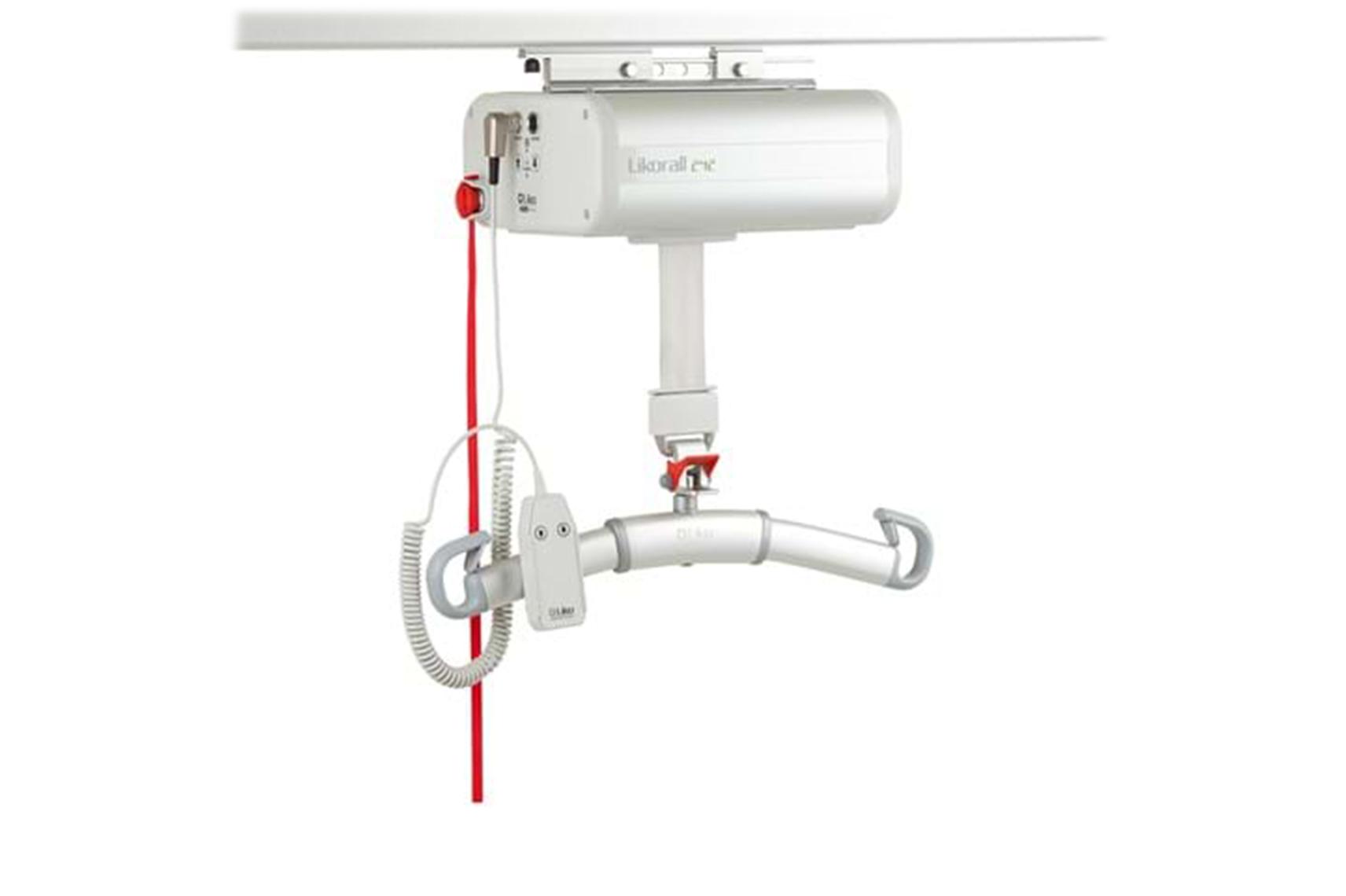 Likorall 200 Patient Lift
The Likorall 200 overhead lift system is a cost-effective motor that fulfils everyday needs of safe and functional lifting.
Used primarily in long-term care and residential facilities, this lift offers the same solid performance delivered by other Likorall models.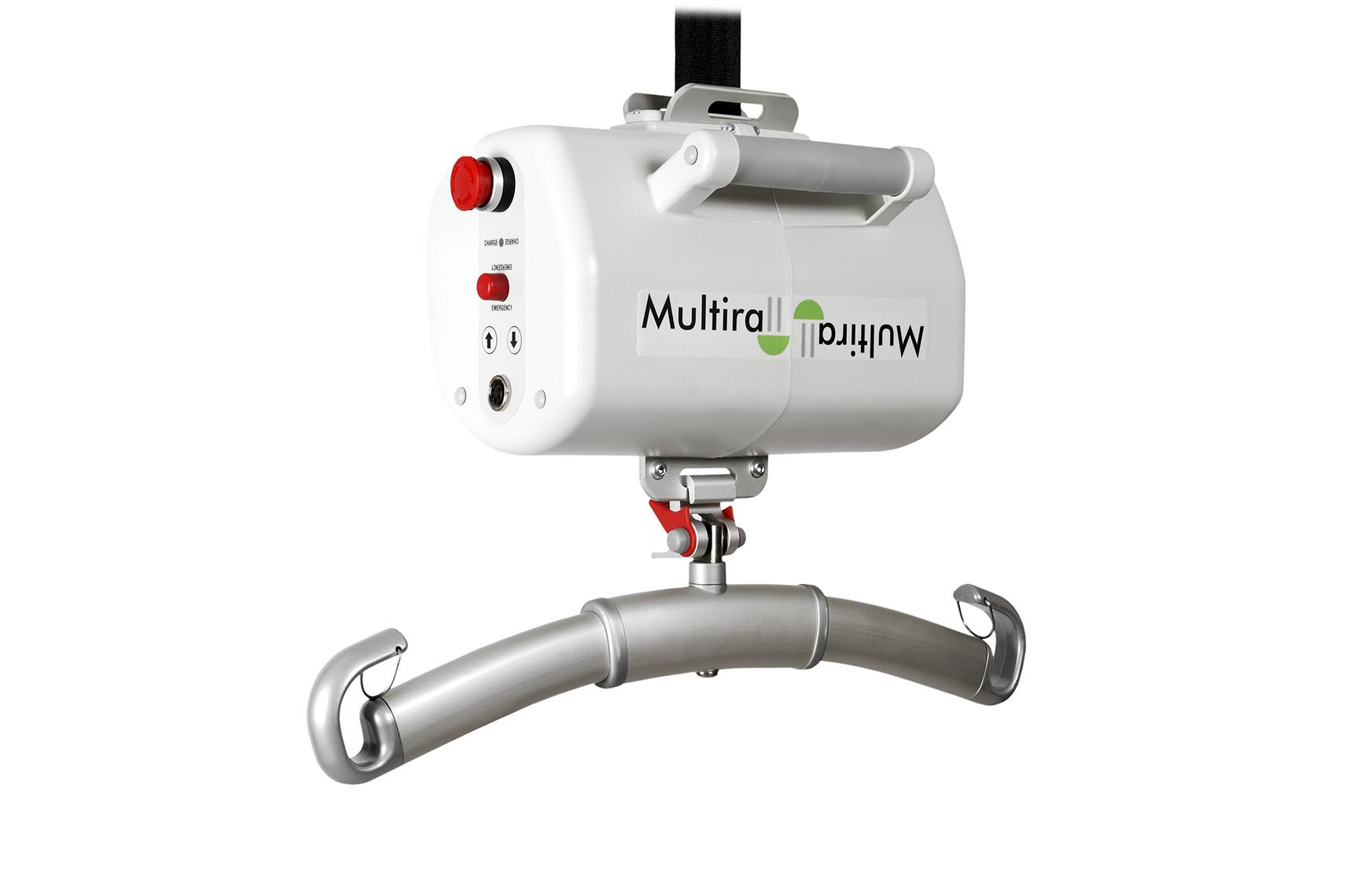 Multirall 200 Patient Lift
The Multirall 200 overhead lift system is a portable overhead lift that can also be used for room-to-room patient transfers—with just one lift motor.
The motor can be easily attached to or removed from the ceiling rail for convenient transport between rooms with minimal effort and no ladder required.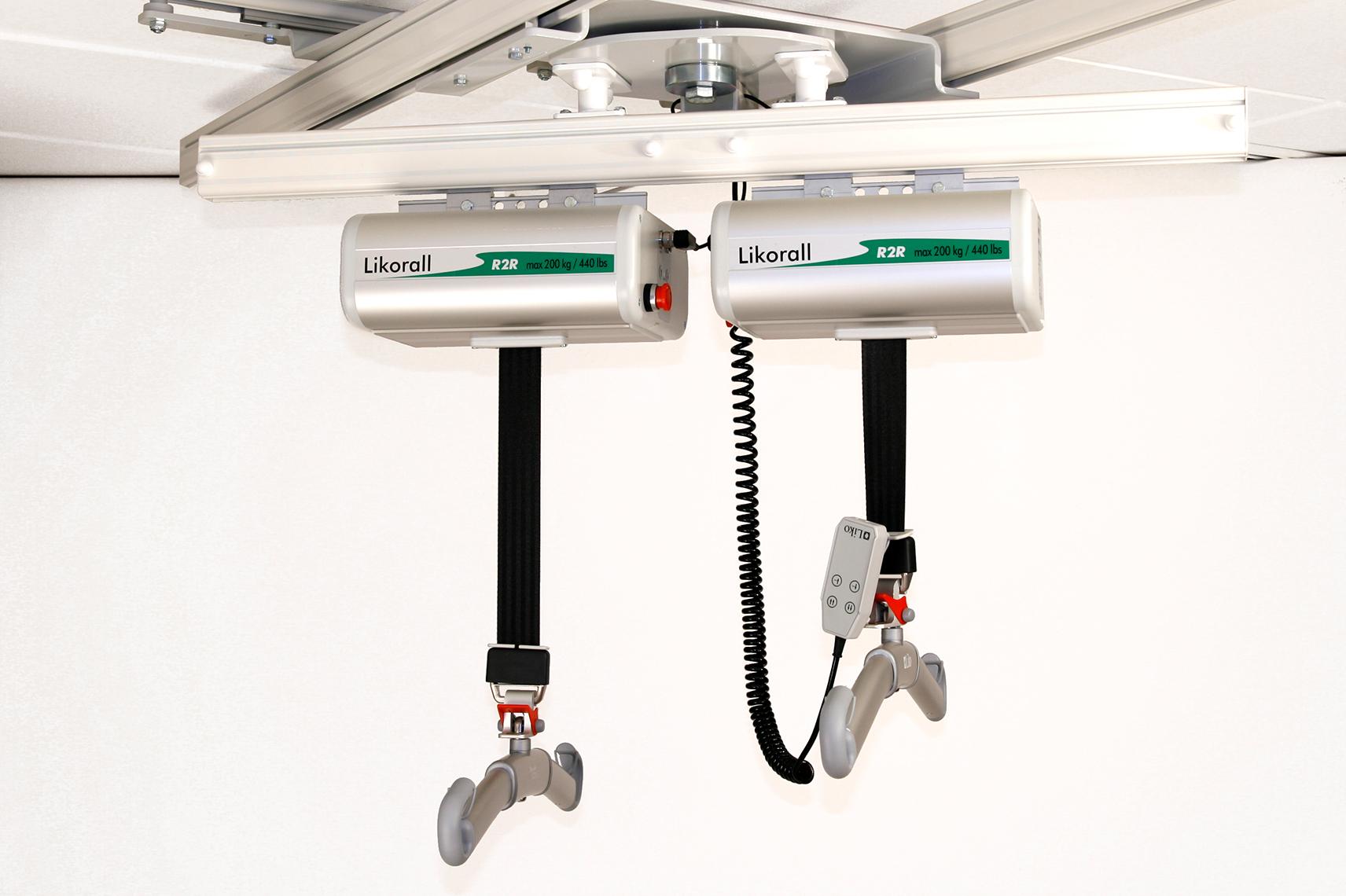 UltraTwin Patient Lift System
The UltraTwin overhead lift system provides a comfortable and easily adjustable way to transfer and care for bariatric patients while helping to protect caregivers from injury.
The ceiling-mounted system consists of two Likorall motors that provide a combined lifting capacity.
The system has the ability to adjust the patient's position, offering tilt for comfort and space for girth during and after the transfer.
Technical Specifications
Dig deeper into product attributes to see how we can fit your requirements.
LikoGuard XL
Safe Working Load
800 lbs / 363 kg
Lift Motor Weight
31 lbs / 14 kg
Lift Speed
1.6-2.3" per sec @ 220 lbs + / 5-6 cm per sec @ 100 kg +
Lifting Interval
90.6" / 2,300 mm
Motor Height
7" / 178 mm
Battery Type
25.2 V / 4.2 Ah
Power Source
Wall Charger or In-Rail Charging
LikoGuard L
Safe Working Load
600 lbs / 272 kg
Lift Motor Weight
31 lbs / 14 kg
Lift Speed
1.6-2.3" per sec @ 220 lbs + / 5-6 cm per sec @ 100 kg +
Lifting Interval
90.6" / 2,300 mm
Motor Height
7" / 178 mm
Battery Type
25.2 V / 4.2 Ah
Power Source
Wall Charger or In-Rail Charging
Likorall 250
Safe Working Load
550 lbs / 250 kg
Lift Motor Weight
27.7 lbs / 12.6 kg
Lift Speed
2" per sec @ 220 lbs + / 5 cm per sec @ 100 kg +
Lifting Interval
80.7" / 2,050 mm
Motor Height
6.5" / 165 mm
Battery Type
2 x 12 V / 2.4-2.6 Ah
Power Source
Wall Charger or In-Rail Charging
Likorall 242
Safe Working Load
440 lbs / 200 kg
Lift Motor Weight
28.6 lbs / 13 kg
Lift Speed
2" per sec @ 220 lbs + / 5 cm per sec @ 100 kg +
Lifting Interval
80.7" / 2,050 mm
Motor Height
6.5" / 165 mm
Battery Type
2 x 12 V / 2.4-2.6 Ah
Power Source
Wall Charger
Likorall 200
Safe Working Load
440 lbs / 200 kg
Lift Motor Weight
27.5 lbs / 12.5 kg
Lift Speed
2" per sec @ 220 lbs + / 5 cm per sec @ 100 kg +
Lifting Interval
80.7" / 2,050 mm
Motor Height
6.5" / 165 mm
Battery Type
2 x 12 V / 2.4-2.6 Ah
Power Source
Wall Charger
Multirall 200
Safe Working Load
440 lbs / 200 kg
Lift Motor Weight
19 lbs / 8.7 kg
Lift Speed
2.3" per sec @ 220 lbs + / 6 cm per sec @ 100 kgs +
Lifting Interval
63" / 1,600 mm
Motor Height
9" / 230 mm
Battery Type
2 x 12 V / 2.4-2.6 Ah
Power Source
Wall Charger