Using one application, clinical staff have a range of communication options at their fingertips. Voalte Mobile integrates with most existing hospital communication and data management systems, putting vital information at the fingertips of clinical staff— when and where they need it the most. Wherever communication is needed, Voalte Mobile is there to facilitate.
One Solution To Manage,
Three Ways To Connect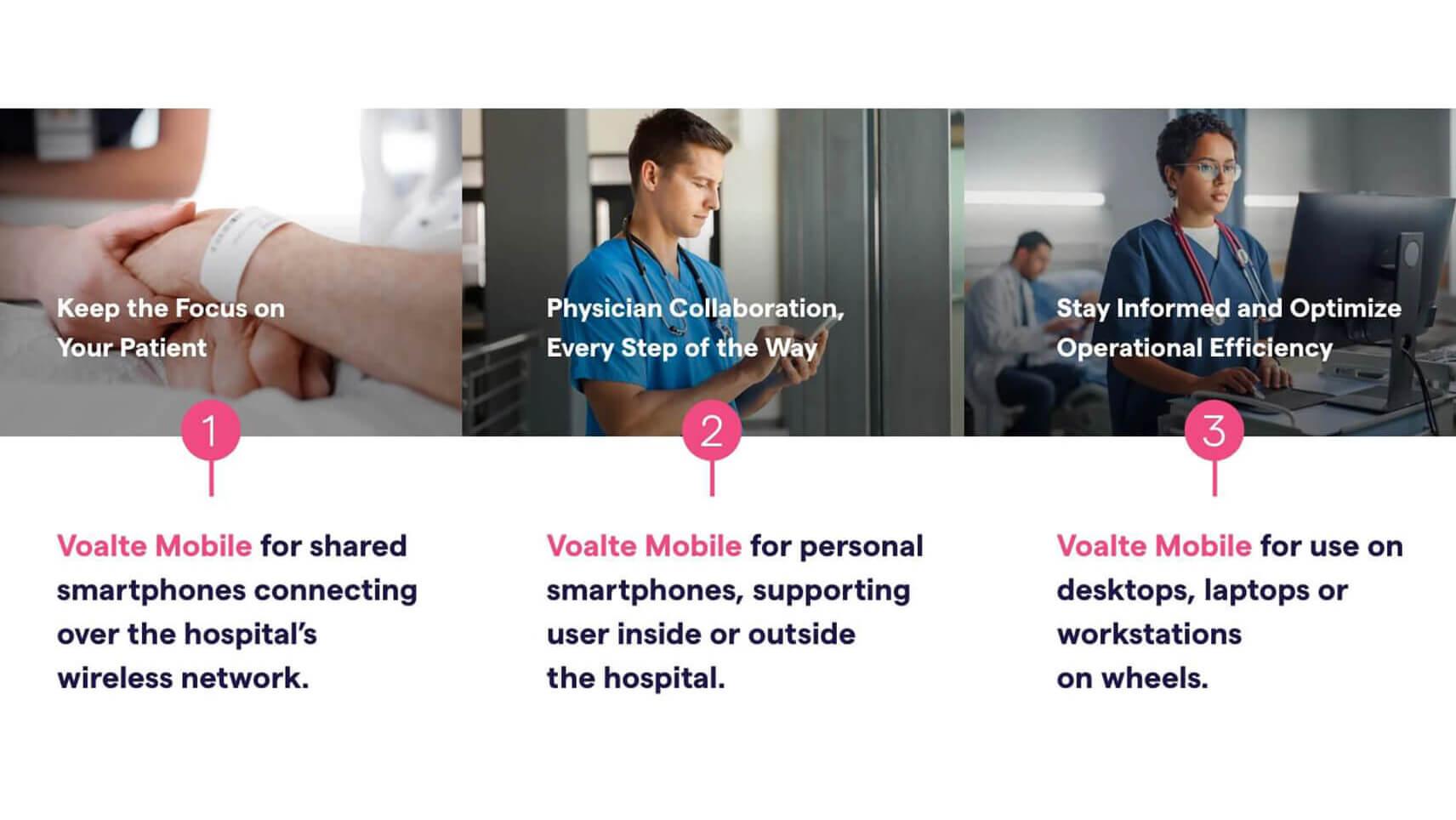 At the start of each shift, care teams can select their role, rooms, ward, team or patients. If they float to another ward or assume a new role, they can change their assignments with a few simple taps. Those changes are immediately visible to all other users, so it's easy to find the right person at the right time.