L'assistenza sanitaria è imprevedibile, pertanto le attrezzature devono avere la stessa agilità degli operatori sanitari.
I dati dei pazienti devono essere accessibili, accurati e sicuri per accelerare la conoscenza dei pazienti e dei trattamenti, evitando il peggioramento delle condizioni di salute e migliorando gli esiti.
Sappiamo che il tempo è prezioso, per cui è essenziale fare tutto il possibile per semplificare i carichi amministrativi giornalieri degli operatori sanitari, consentendo loro di lavorare in sicurezza nei periodi di incertezza.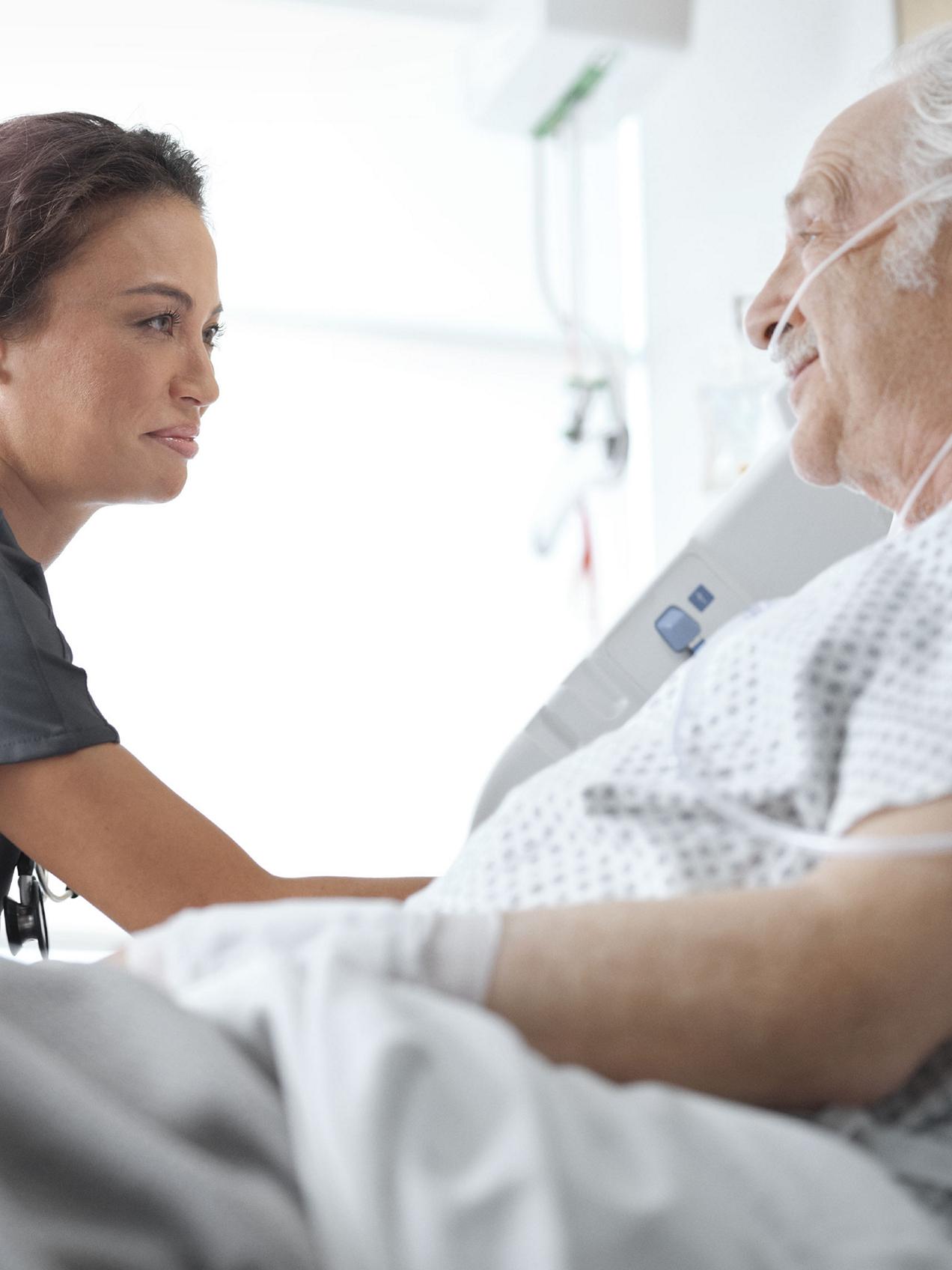 Agility offre soluzioni flessibili e più connesse, che consentono un rapido adattamento nei periodi di crisi
Le nostre soluzioni Agility offrono agli operatori una soluzione digitale che consente di prepararsi a qualsiasi crisi e trattare i pazienti di qualsiasi livello in modo accurato e sicuro

Fornisce una gamma soluzioni di monitoraggio dei pazienti che aiuta a migliorare la diagnosi, accelerando i piani di trattamento tramite l'invio di dati vitali ai colleghi

Dispone di letti flessibili e superfici terapeutiche che consentono di gestire diversi livelli di complessità dei pazienti passando facilmente da una soluzione all'altra: una piattaforma, molte soluzioni

Soluzioni versatili e sicure per la movimentazione del paziente, pronte per la mobilizzazione dei pazienti nel letto, per il raggiungimento della posizione verticale e fuori dal letto, offrendo un ambiente sicuro ed efficiente a pazienti e operatori

"We need quality patient information to make important decisions for our patients.

Data must be complete with no errors…and we want to view it in a more emphathetic way."

Maria A. Bodi MD, PhD,
Hospital Universitario Joan XXIII, Tarragona