Features
Our mobile patient lifts are floor-based lifts designed to help you move patients from room to room and much more.
We've designed our portfolio of lift models—including Golvo™, Viking™, Liko® M220/M230 and Uno™—to address varying patient weights, architectural limitations, techniques and budgets. Our lifts can help you mobilize patients earlier and often and, when used consistently, can help improve patient outcomes such as length of stay and falls. We're here to help you pick the right option for your facility's up-from-bed and out-of-bed patient mobility protocols.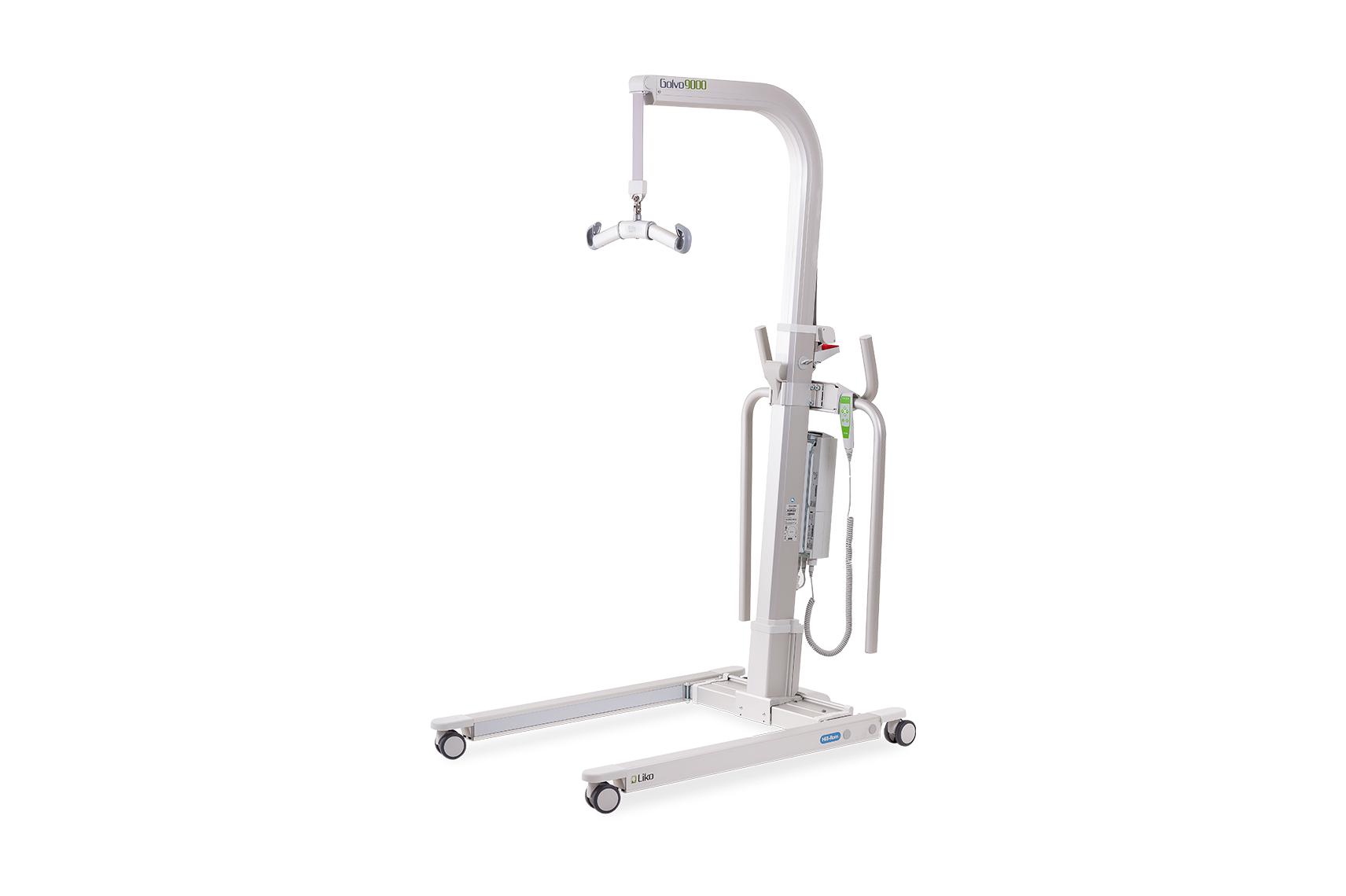 Golvo 9000 Mobile Patient Lift
Enjoy the functionality of an overhead lift combined with the flexibility of a mobile lift. With its vertical lifting principle and pliable lift strap, the Golvo is a versatile choice. The design makes this the ideal mobile lift for ambulation, horizontal lifting and lifting from the floor. Plus, its parallel base-width adjustment makes it easier to lift patients to and from chairs, or where under-bed clearance is limited.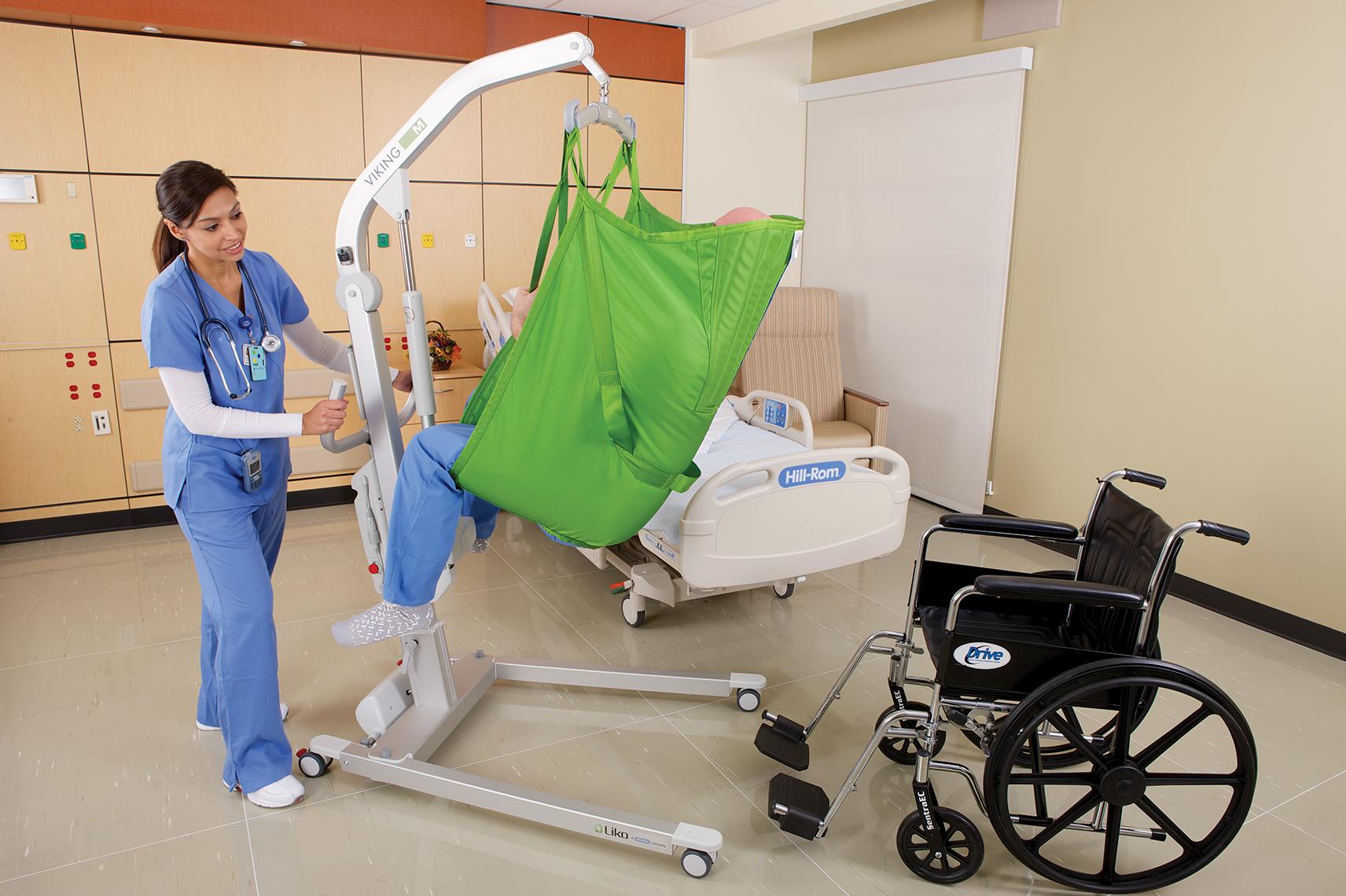 Viking M Mobile Patient Lift
The Viking M is the smallest mobile lift in the Viking series. With its small footprint and safe working load of 440 lbs (205 kg), this lift can handle most common lifting situations in many care environments.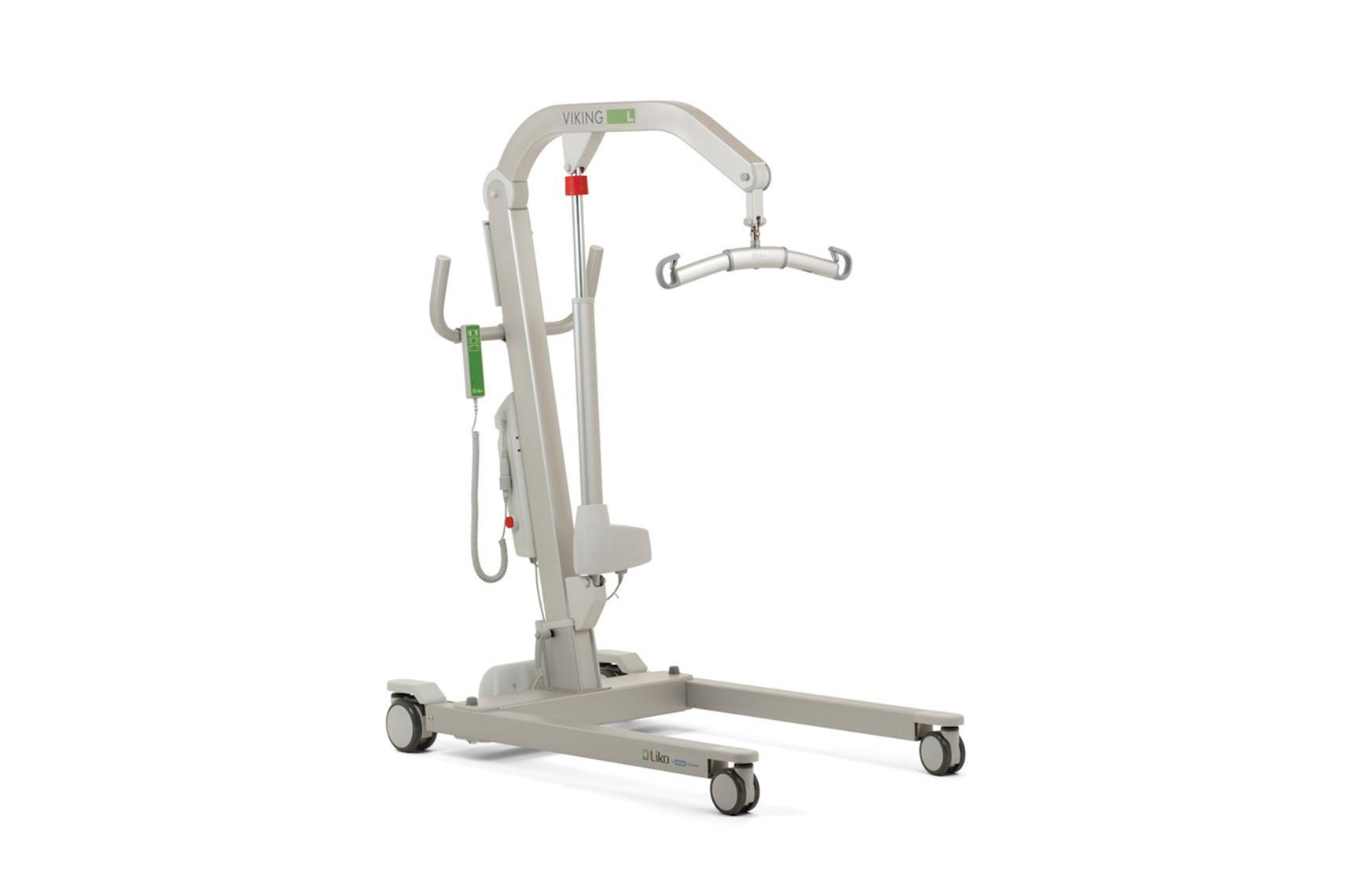 Viking L Mobile Patient Lift
With a safe working load of 550 lbs (250 kg), the Viking L is a cost-effective solution for those caring for a larger patient population.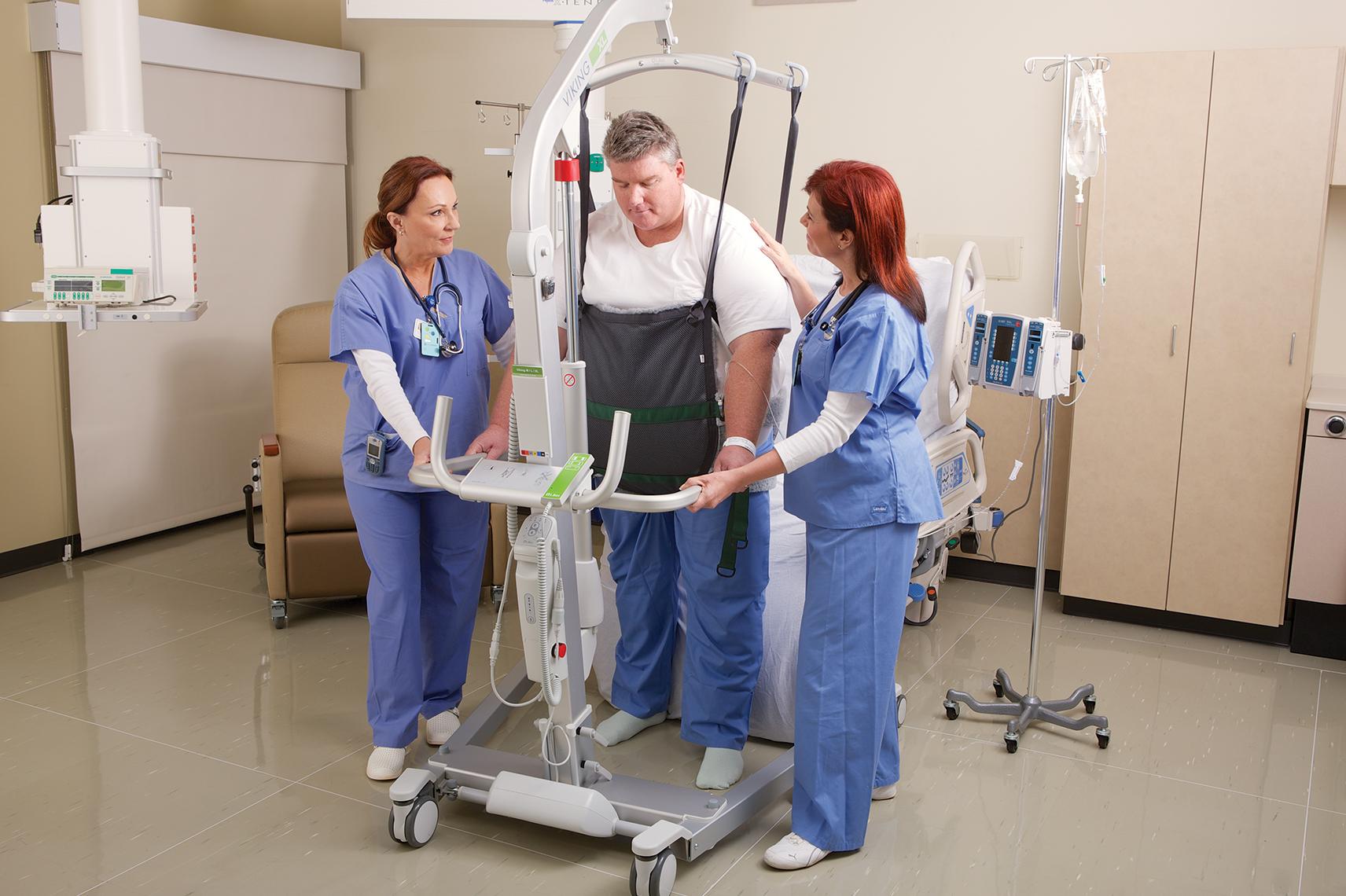 Viking XL Mobile Patient Lift
The Viking XL is the largest-capacity mobile lift we offer. The large wheel set, aluminium frame, smooth lifting design and greater safe working load of 660 lbs (300 kg) makes it possible to move patients who might not otherwise be moved manually.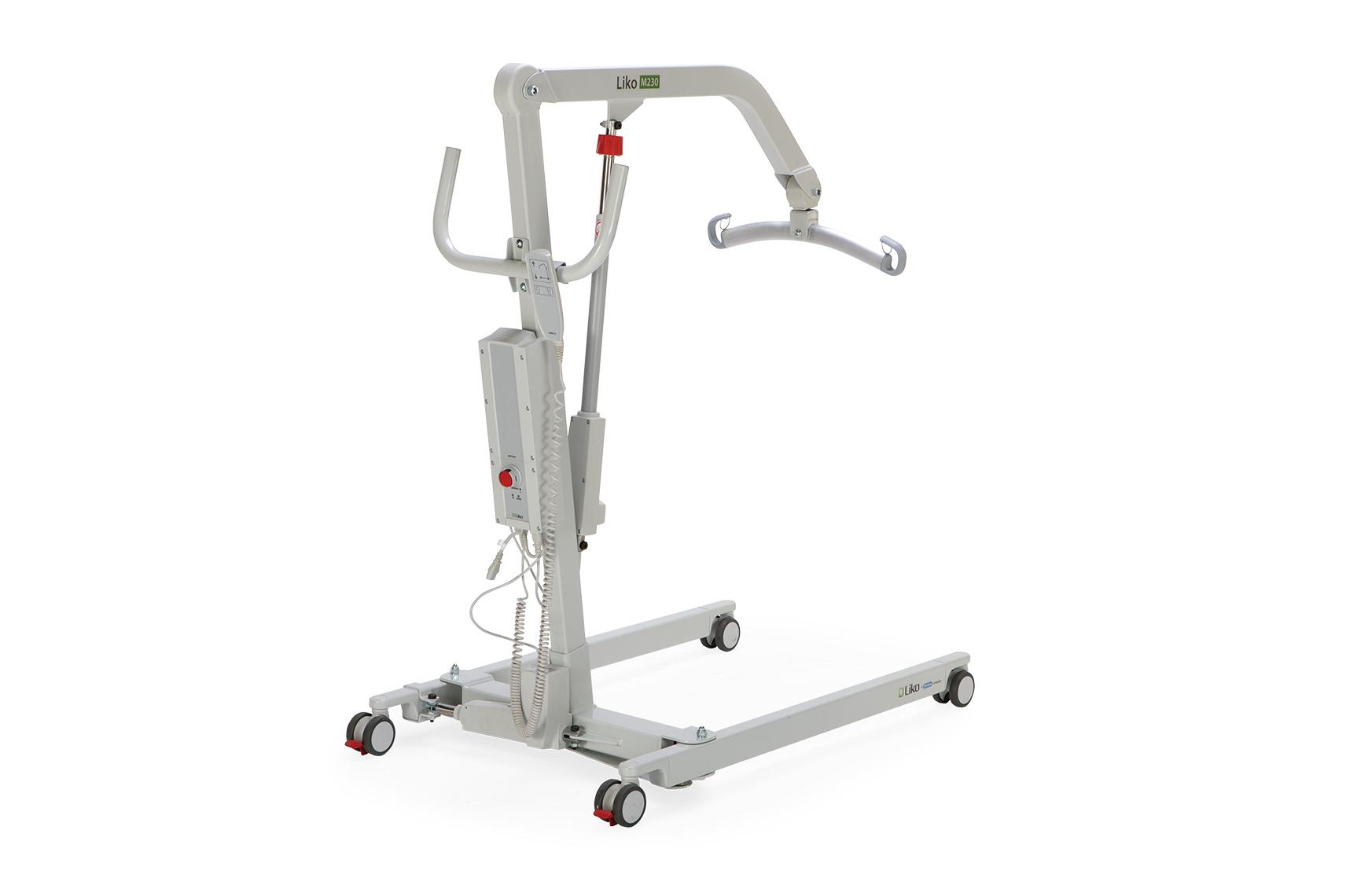 Liko M220/M230 Mobile Patient Lift
Meet your lifting needs in home care environments—without sacrificing durability or quality. An intuitive design makes this lift easy to use, even for caregivers new to lift operation. The Liko M230 features an electric base-width adjustment, whereas the Liko M220 features a manual base-width adjustment.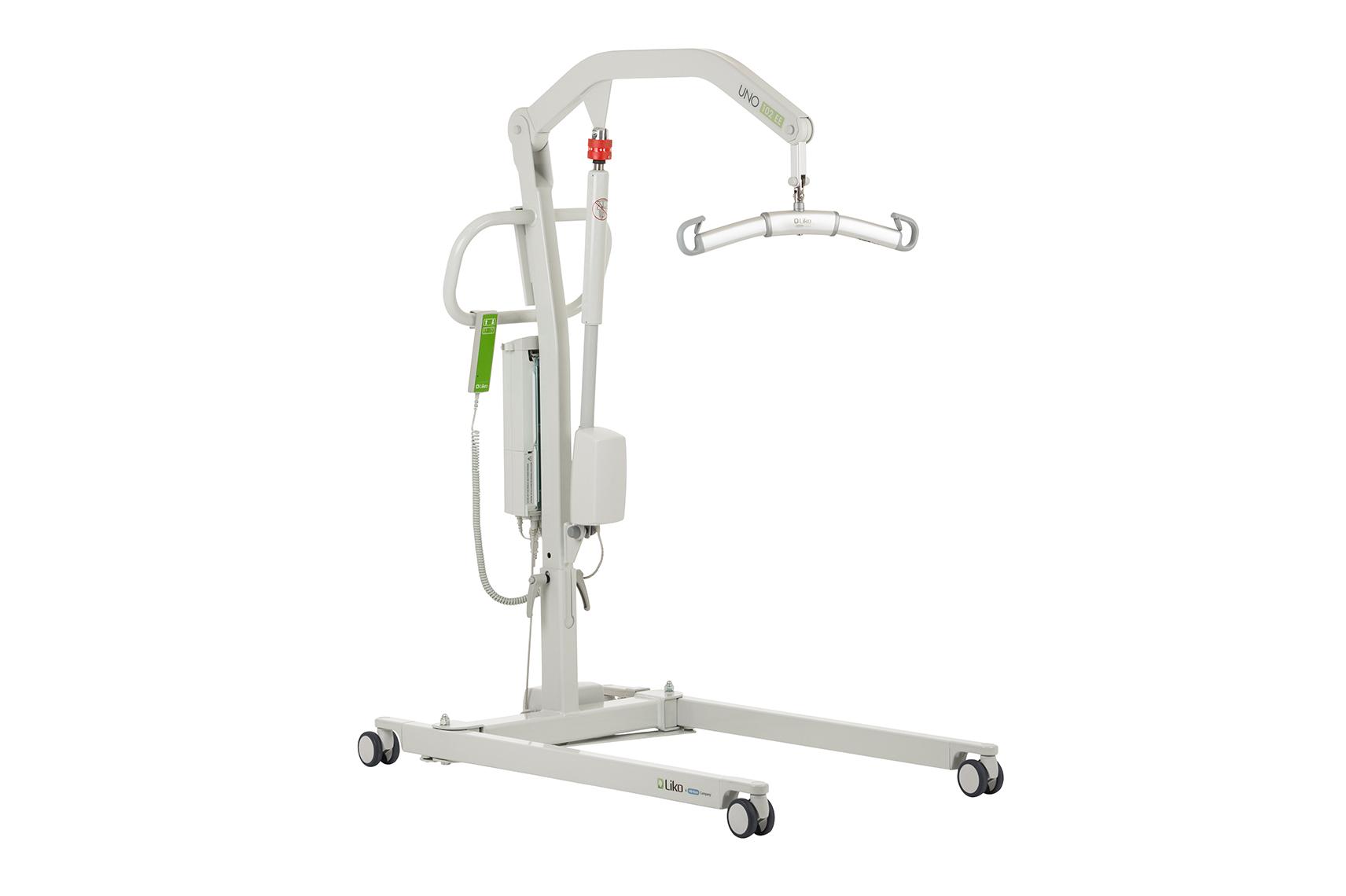 Uno 102 EE Mobile Patient Lift
With unique features and an entry-level price, the Uno can meet your day-to-day lifting needs for long-term care facilities and in-home care.
Technical Specifications
Dig deeper into product attributes to see how we can fit your requirements.
| | |
| --- | --- |
| Thickness (foot section) | 3.5" (8.9 cm) |