Overview
Promote Early Mobility
To support patients through early mobilization, the Progressa bed offers flexible frame options to best move patients in and out of the bed—including FullChair®, side egress and chair egress positions. And to get patients up and walking sooner, Progressa supports a Progressive Mobility® Protocol that walks caregivers through 5 steps:
Breathe
Tilt
Sit
Stand
Move
Reduce Pulmonary Complications
To reduce ICU length of stay and improve outcomes, Progressa bed provides therapy—with early mobility, continuous lateral rotation and percussion & vibration.
Prevent Pressure Injuries
To improve safety and overall patient outcomes, Progressa provides a best-in-class surface technology to prevent pressure injuries.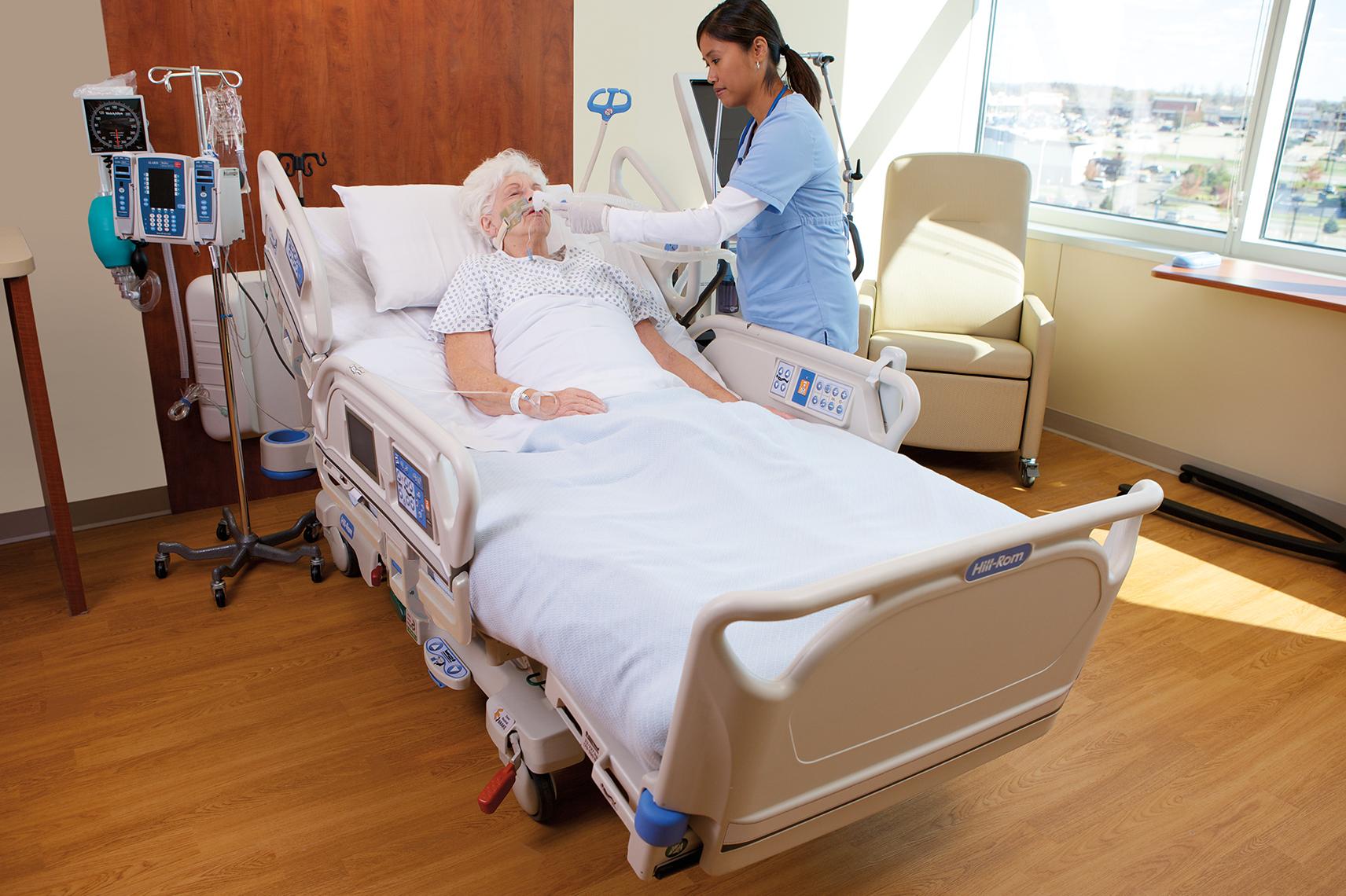 Therapy Surface
Powered air surface helps prevent pressure injuries
Pulmonary Surface
Helps prevent ventilator-acquired complications with CLRT and P&V therapies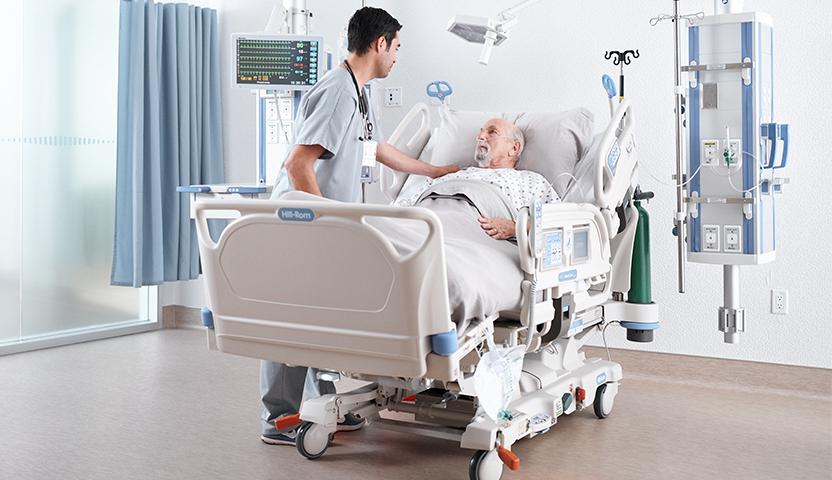 Optimised Patient and Caregiver Safety
A 3-Mode Bed Exit Alarm alerts your caregivers when a patient may be exiting the bed.

The Head-Of-Bed Angle Alarm alerts caregivers to any protocol compliance concerns, so you can optimise care.
StayInPlace™ technology responds dynamically to a patient's Head-Of-Bed angle—helping prevent the patient from sliding down the bed and minimize repositioning.
IntelliDrive® Powered Transport allows a single caregiver to easily and safely transport the bed, with precise stopping and turning controls.
Technical Specifications
Dig deeper into product attributes to see how we can fit your requirements.
| | |
| --- | --- |
| Total length | Foot Section Extended: 248.9 cm / Foot Section Retracted: 223.5 cm |
| Head Section Inclination (Maximum) | Bed without Chair Egress: 67° / Bed with Chair Egress: 77° |
| Reverse Trendelenburg position (maximum) | 18° |
| C-Arm Compatibility | Yes |
Education & Documentation
Get in the know to get the most value out of your solution.